SOLAL®'S EXFO MASK is a self-heating exfoliating and hydrating mask which mechanically and enzymatically helps to remove dry old skin surface cells. It helps soothe, absorb oily impurities, nourishes and moisturises.
Micronised zeolite crystals which mechanically help remove dry old skin surface cells.
Papaya enzymes assist in loosening and eliminating dry old surface skin cells by dissolving the inter-cellular substance that holds the cells together. Water is key in activating the enzymes.
Bisabolol helps soothe the skin from the impact of the exfoliation and has anti-inflammatory properties.
Kaolin helps absorb and remove oily impurities and is self-heating when absorbing water.
Peach kernel oil is rich in essential fatty acids and vitamin E, which helps nourish and moisturise the skin.
YOU MIGHT ALSO BE INTERESTED IN
Finding the correct products for your needs is the first step. Take our health questionnaire to find the Solal products suggested for you based on your answers.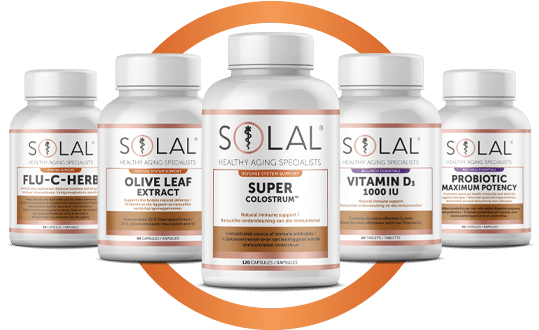 WE ARE THE LEADER IN HEALTHY AGING
SOLAL® knows that an increasing number of people are adopting holistic wellness lifestyles and seeking alternative solutions that go beyond what conventional pharmaceutical medicines can offer.
QualiSafe is unique to SOLAL®, for peace of mind that your family is getting the best quality health and wellness products that money can buy.